" 11 Business Books Mark Zucker..." | Hindi Quotes, Hindi Shayari, Hindi Story, Poem, Jokes, Memes | Nojoto
11 Business Books Mark Zuckerberg Wants You to Read Studies show that reading sharpens your mind so it comes as no surprise that these 11 business books Mark Zuckerberg wants you to read have helped him be on top of the game in the social media industry. The Facebook founder started a book club in 2015 called A Year of Books wherein he publicly committed to reading a book every two weeks. Mark Elliot Zuckerberg is a true blue New-Yorker born on May 14, 1984 at White Plains, New York. He was raised by his father Edward Zuckerberg, a dentist, and mother Karen Kempner, a psychiatrist. He and his three sisters Arielle, Donna, and Randi spent most of their life in Dobbs Ferry, New York. At age 12, he networked his family's computers to communicate with each other. As a student, Zuckerberg was an achiever. He excelled in classical studies and science back in high school at the Phillips Exeter Academy. By the time he got to college, he was already proficient in Ancient Greek, French, Latin, and Hebrew. His friend, Napster co-founder Sean Parker, said that he's really into Greek mythology, and he even quoted lines from Virgil's "Aeneid" at a Facebook product meeting. During his sophomore year at Harvard University, Zuckerberg created Facemash that allowed students to choose which ones are hot or not. It became the most popular page in Harvard's entire network, but it was shut down due to multiple legal issues. On February 4, 2004, he co-founded Facebook and consequently dropped out of college that year so he could focus on his new site. By the end of 2004, Facebook had a million users and as of this writing, the biggest social networking site has ballooned to over 1.65 billion monthly active users. The 32-year-old genius currently has a real time net worth of $50.9 billion. In 2010, he was named as Time Magazine's Person of the Year and was also included in the publication's All-Time TIME 100 of All Time where he is the only person from the 21st century. He is also a philanthropist, putting up theChan Zuckerberg Initiative, with his wife Priscilla, for the advancement of human potential and promotion of equality. We'll take a peek into his beautiful mind through his recommended books curated from Business Insider, Inc.com, and Entrepreneur. Similar to the 11 business books Bill Gates wants you to read, this list is a good resource for professionals and business owners who want to learn beyond what the how-to books offer. Let's take a quick tour at Zuckerberg's book shelf! 1. "End of Power" by Moisés Naím The complete title of this book is "The End of Power: From Boardrooms to Battlefields and Churches to States, Why Being In Charge Isn't What It Used to Be." The shift in power is inevitable, and award-winning columnist Moisés Naím exposes the tension between the old mega players and new micropowers. The book has a 4.0 rating on Amazon from 195 reviews with 50% of readers giving it 5 stars. What is the book about? This book reveals how power is actually dispersing and decaying. Backed by extensive research, Naím shows how micropowers or small startups can now defeat monopolies and big corporations as they usher in new opportunities. This is the first selection of Zuckerberg for his book club and it sold out quickly as soon as he announced it. He said that "giving people more power" is something he truly believes in and this is precisely what this book is all about. These 11 business books Mark Zuckerberg wants you to read is a collection of resources that covers past, present, and future successes of different industry leaders. They are also economically, socially, and politically relevant. From creativity to exploring the human potential to uncovering varying levels of wealth and power struggle, these books are eye-openers and to a certain extent even life-changers. 2. "The Idea Factory" by Jon Gertner Zuckerberg is passionate about innovation which is why this book is one of the resources he recommends. He says that he is very keen to find out what kind of "people, environment, and questions" trigger innovation. "The Idea Factory" highlights breakthroughs of Bell Labs, the research and development arm of AT&T. The book has a 4.5 rating on Amazon from 263 reviews with 64% of readers giving it 5 stars. What is the book about? Bell Labs is the biggest and probably the best idea lab in the world. Over the past 60 years, we have seen innovation after innovation come out from the R&D group. Author Jon Gertner believes that the golden age of innovation came between 1920 and 1980 within Bell Labs. This book will help readers discover what it takes to innovate and uncover the benefits of investing in research. 3. "The Rational Optimist" by Matt Ridley Economic history has never been narrated with such boldness and wit as seen in this book by Matt Ridley. It works on the premise that humanity will continue to succeed in the 21st century because of man's limitless capacity for innovation. The book has a 4.4 rating on Amazon from 339 reviews with 66% of readers giving it 5 stars. What is the book about? Ridley makes a case for the economics of hope wherein all the benefits of technology, commerce, change, and innovation can lead to human prosperity. Zuckerberg said that "The Rational Optimist" argues that society is moving forward on the back of economic progress. He said that he's keen to find out how this idea applies to different frameworks. 4. "The Beginning of Infinity" by David Deutsch Great leaders often have a more holistic view of the world. Their aggregated knowledge and experience in different fields allow them to make better and more strategic decisions. "The Beginning of Infinity" is one of those books that provides a breadth of knowledge from art to science, philosophy, and even politics. It gives readers a closer look at how humanity has evolved over the years in different areas and industries. The book has a 4.3 rating on Amazon from 137 reviews with 62% of readers giving it 5 stars. What is the book about? Author David Deutsch's is a physicist from Oxford University who believes that the human potential is infinite. Zuckerberg said that reading this has allowed him to have different perspectives and it has been intellectually fulfilling. It gave him an increased sense of optimism for our society. This book was the last one he read in 2015 and he definitely ended it with a bang as Deutsch "unlocks greater possibilities," giving the social media mogul hope for the future. 5. "World Order" by Henry Kissinger Written by one of the best statesmen in his era, this book uncovers the truth about diplomacy, international harmony, and the reality of global disorder. Leaders will get a lot of insight looking back at history and how these treaties and policies have shaped nations today. The stability we enjoy right now stems from this. Kissinger has been the adviser of multiple presidents and has shaped significant foreign policies. The book has a 4.5 rating on Amazon from 483 reviews with 68% of readers giving it 5 stars. What is the book about? Kissinger takes readers on a journey through the history of how negotiations were done between countries. He stated that there is really no such thing as a "world order" as nations are still finding their way to create a shared international order despite the different historical, cultural, and political perspectives that each nation has. For Zuckerberg, he believes that this book will help us think about "the world we all want for our children." 6. "The Better Angels of Our Nature" by Steven Pinker "The Better Angels of Our Nature" paints a picture of our world and how it has managed to decrease violence over the years. This 800-page tome written by psychologist Steven Pinker accurately presents the decline in violence despite the real time coverage of news and social media. This means a lot for businesses as companies are heavily reliant on peace and order wherever their location may be. The book has a 4.3 rating on Amazon from 508 reviews with 67% of readers giving it 5 stars. What is the book about? Zuckerberg thinks that this extensive study can provide a life-changing perspective for everyone. The book delves into the human nature and how we have managed to move into a less-violent society despite what the news says. The Facebook founder said that although recent events seem to indicate that violence and terrorism are more common than ever, the reality is—it is actually decreasing over time. He added, "If we understand how we are achieving this, we can continue our path towards peace. A few people I trust have told me this is the best book they've ever read." There's no doubt that this resource is worthy to be included in the 11 business books Mark Zuckerberg wants you to read. 7. "Gang Leader for a Day" by Sudhir Venkatesh The title in itself is already intriguing more so the content. The author of this book is a sociology professor at the Columbia University and he allied himself with a Chicago gang to understand what really happens in the urban war zone. Zuckerberg said that his book will help us have "more empathy for each other and respect for each other's rights." The book has a 4.4 rating on Amazon from 360 reviews with 65% of readers giving it 5 stars. What is the book about? Sudhir Venkatesh worked underground with the gang for seven years and then shared his findings in this book. This book is an inspiring story of how we can understand and bridge cultural and economic barriers. For business owners and leaders, this radical sociological experiment is a hard look at the reality that most of us fail to see. There is a growing underground economy in America and it shouldn't be ignored. 8. "Why Nations Fail" by Daron Acemoglu and James A. Robinson No matter how big or small your company is, it's important that you look into the status of different nations especially if you're doing international business. This book tackles the reason behind why some countries are rich and others are poor. Zuckerberg said that this is a good companion to "Portfolios of the Poor" as it delves into "the different kinds of social institutions and incentives that nations have applied to encourage prosperity, economic development and elimination of poverty." The book has a 4.2 rating on Amazon from 676 reviews with 55% of readers giving it 5 stars. What is the book about? After 15 years of research, the authors of "Why Nations Fail" concluded that politics is the game changer that allows certain nations to provide a better quality of life compared to those countries with millions of impoverished citizens. One cannot generalize all African countries. Botswana, for example, has a thriving economy compared to Zimbabwe and Sierra Leone—both with an alarming rate of violence and poverty. This book will change the way you view the world. Wead/Shutterstock.c 9. "Portfolios of the Poor" by Daryl Collins, Jonathan Morduch, and Stuart Rutherford When business owners start looking beyond their corner office, great things happen. They begin to use their wealth and influence to make a difference the same way Zuckerberg, Warren Buffet, and Bill Gates did. "Portfolios of the Poor" is an eye-opener with almost 40% of the world's population living on an average of $2 a day or less. The book has a 4.5 rating on Amazon from 22 reviews with 64% of readers giving it 5 stars. What is the book about? The authors systematically explained how billions of people stretch their meager resources just to get by. All the data in this book are gathered from year-long interviews in impoverished communities in countries such as Africa, India, and Bangladesh. Zuckerberg said that this book "provides some insight into ways we can all work together to support them better as well." This resource is valuable for readers who are specializing in microfinancing, economics, and development studies. 10. "Dealing with China" by Henry Paulson, Jr. Being married to someone with Chinese roots, Zuckerberg studied Mandarin as he has previously expressed that he wanted to convince the Chinese government to allow their people to use Facebook. This book is written by former U.S. Treasury Secretary Henry Paulson, Jr. and he gives people an inside look at the world's new economic superpower. The book has a 4.3 rating on Amazon from 88 reviews with 53% of readers giving it 5 stars. What is the book about? Paulson revealed valuable insights drawn from his years of experience working with the second-biggest economy in the world. He shared how China rose economically so quickly and how businesses are done there. He also explained how Western companies can compete with work and benefit from the Chinese economy. Zuckerberg himself commends China for having one of the greatest transformations socially and economically over the past 35 years. 11. "Creativity, Inc." by Ed Catmull Written by one of the co-founders of Pixar, Ed Catmull takes readers on a journey of creativity both in business and leadership. Zuckerberg enjoyed reading this saying, "I love reading first-hand accounts about how people build great companies like Pixar and nurture innovation and creativity." The book has a 4.7 rating on Amazon from 829 reviews with 82% of readers giving it 5 stars. What is the book about? This is the story of how Pixar came to be. It's for managers and leaders who want to build their business grounded on originality. The book gives readers an all-access trip to the core of Pixar where all the "braintrust" sessions are made and all successful animated films are produced. Some of Pixar's hits include "Inside Out", "Toy Story" trilogy, "Up", "The Incredibles", and "Finding Nemo." Being the president of Pixar and Walt Disney Studios, Catmull has created a culture that protects the creative process and defies convention. He notably said in the book that it's not the manager's job to take risks, but it's his job to make it safe for his employees to take them. . Join World's Largest Community of 1,00,000 people Sharing Stories, Video, Quotes, Shayari, Poem, Jokes, Songs, Music, Photo, Memes, Movies, Writing, Poetry, Haiku, Art, Painting, Photography, Whatsapp Status, YouTube Video, Download, Status, Film, वीडियो, शायरी, Good Morning, Funny Comedy, Funny Joke, Romantic Shayari, Romantic Whatsapp Status, Good Night, Share Jokes, Audio Songs, motivational quotes​, ​funny quotes, funny images, trolls, latest ​WhatsApp jokes, pyar shayari, romantic shayari, love quotes, motivational quotes, Viral Trending Videos, Make Friends, Make New Friends, Write Text On Photos, Record Video with Music, Write on Gif, Hindi Writing, Hindi Poetry, Hindi Quotes, Hindi Shayari, Hindi Poem, Hindi Jokes, Hindi Comedy, Hindi Memes, Hindi Stories, Hindi Whatsapp Status, Hindi Good Morning Status, Hindi Good Night Status, Hindi Songs, Hindi Singing and Photography. A Creative expression platform. Follow Nojoto News. Download Nojoto App to get real time updates about Nojoto News | Hindi Quotes, Hindi Shayari, Hindi Story, Poem, Jokes, Memes | Nojoto . Books, Mark Zuckerberg, Recommendations
11 Business Books Mark Zuckerberg Wants You to Read
Story
2 years ago
11 Business Books Mark Zuckerberg Wants You to Read
Studies show that reading sharpens your mind so it comes as no surprise that these 11 business books Mark Zuckerberg wants you to read have helped him be on top of the game in the social media industry. The Facebook founder started a book club in 2015 called A Year of Books wherein he publicly committed to reading a book every two weeks.
Mark Elliot Zuckerberg is a true blue New-Yorker born on May 14, 1984 at White Plains, New York. He was raised by his father Edward Zuckerberg, a dentist, and mother Karen Kempner, a psychiatrist. He and his three sisters Arielle, Donna, and Randi spent most of their life in Dobbs Ferry, New York. At age 12, he networked his family's computers to communicate with each other.

As a student, Zuckerberg was an achiever. He excelled in classical studies and science back in high school at the Phillips Exeter Academy. By the time he got to college, he was already proficient in Ancient Greek, French, Latin, and Hebrew. His friend, Napster co-founder Sean Parker, said that he's really into Greek mythology, and he even quoted lines from Virgil's "Aeneid" at a Facebook product meeting.

During his sophomore year at Harvard University, Zuckerberg created Facemash that allowed students to choose which ones are hot or not. It became the most popular page in Harvard's entire network, but it was shut down due to multiple legal issues. On February 4, 2004, he co-founded Facebook and consequently dropped out of college that year so he could focus on his new site.
By the end of 2004, Facebook had a million users and as of this writing, the biggest social networking site has ballooned to over 1.65 billion monthly active users. The 32-year-old genius currently has a real time net worth of $50.9 billion. In 2010, he was named as Time Magazine's Person of the Year and was also included in the publication's All-Time TIME 100 of All Time where he is the only person from the 21st century. He is also a philanthropist, putting up theChan Zuckerberg Initiative, with his wife Priscilla, for the advancement of human potential and promotion of equality.
We'll take a peek into his beautiful mind through his recommended books curated from Business Insider, Inc.com, and Entrepreneur. Similar to the 11 business books Bill Gates wants you to read, this list is a good resource for professionals and business owners who want to learn beyond what the how-to books offer. Let's take a quick tour at Zuckerberg's book shelf!
1. "End of Power" by Moisés Naím
The complete title of this book is "The End of Power: From Boardrooms to Battlefields and Churches to States, Why Being In Charge Isn't What It Used to Be." The shift in power is inevitable, and award-winning columnist Moisés Naím exposes the tension between the old mega players and new micropowers. The book has a 4.0 rating on Amazon from 195 reviews with 50% of readers giving it 5 stars.
What is the book about? This book reveals how power is actually dispersing and decaying. Backed by extensive research, Naím shows how micropowers or small startups can now defeat monopolies and big corporations as they usher in new opportunities. This is the first selection of Zuckerberg for his book club and it sold out quickly as soon as he announced it. He said that "giving people more power" is something he truly believes in and this is precisely what this book is all about.
These 11 business books Mark Zuckerberg wants you to read is a collection of resources that covers past, present, and future successes of different industry leaders. They are also economically, socially, and politically relevant. From creativity to exploring the human potential to uncovering varying levels of wealth and power struggle, these books are eye-openers and to a certain extent even life-changers.
2. "The Idea Factory" by Jon Gertner
Zuckerberg is passionate about innovation which is why this book is one of the resources he recommends. He says that he is very keen to find out what kind of "people, environment, and questions" trigger innovation. "The Idea Factory" highlights breakthroughs of Bell Labs, the research and development arm of AT&T. The book has a 4.5 rating on Amazon from 263 reviews with 64% of readers giving it 5 stars.
What is the book about? Bell Labs is the biggest and probably the best idea lab in the world. Over the past 60 years, we have seen innovation after innovation come out from the R&D group. Author Jon Gertner believes that the golden age of innovation came between 1920 and 1980 within Bell Labs. This book will help readers discover what it takes to innovate and uncover the benefits of investing in research.
3. "The Rational Optimist" by Matt Ridley
Economic history has never been narrated with such boldness and wit as seen in this book by Matt Ridley. It works on the premise that humanity will continue to succeed in the 21st century because of man's limitless capacity for innovation. The book has a 4.4 rating on Amazon from 339 reviews with 66% of readers giving it 5 stars.
What is the book about? Ridley makes a case for the economics of hope wherein all the benefits of technology, commerce, change, and innovation can lead to human prosperity. Zuckerberg said that "The Rational Optimist" argues that society is moving forward on the back of economic progress. He said that he's keen to find out how this idea applies to different frameworks.
4. "The Beginning of Infinity" by David Deutsch
Great leaders often have a more holistic view of the world. Their aggregated knowledge and experience in different fields allow them to make better and more strategic decisions. "The Beginning of Infinity" is one of those books that provides a breadth of knowledge from art to science, philosophy, and even politics. It gives readers a closer look at how humanity has evolved over the years in different areas and industries. The book has a 4.3 rating on Amazon from 137 reviews with 62% of readers giving it 5 stars.
What is the book about? Author David Deutsch's is a physicist from Oxford University who believes that the human potential is infinite. Zuckerberg said that reading this has allowed him to have different perspectives and it has been intellectually fulfilling. It gave him an increased sense of optimism for our society. This book was the last one he read in 2015 and he definitely ended it with a bang as Deutsch "unlocks greater possibilities," giving the social media mogul hope for the future.
5. "World Order" by Henry Kissinger
Written by one of the best statesmen in his era, this book uncovers the truth about diplomacy, international harmony, and the reality of global disorder. Leaders will get a lot of insight looking back at history and how these treaties and policies have shaped nations today. The stability we enjoy right now stems from this. Kissinger has been the adviser of multiple presidents and has shaped significant foreign policies. The book has a 4.5 rating on Amazon from 483 reviews with 68% of readers giving it 5 stars.
What is the book about? Kissinger takes readers on a journey through the history of how negotiations were done between countries. He stated that there is really no such thing as a "world order" as nations are still finding their way to create a shared international order despite the different historical, cultural, and political perspectives that each nation has. For Zuckerberg, he believes that this book will help us think about "the world we all want for our children."

6. "The Better Angels of Our Nature" by Steven Pinker
"The Better Angels of Our Nature" paints a picture of our world and how it has managed to decrease violence over the years. This 800-page tome written by psychologist Steven Pinker accurately presents the decline in violence despite the real time coverage of news and social media. This means a lot for businesses as companies are heavily reliant on peace and order wherever their location may be. The book has a 4.3 rating on Amazon from 508 reviews with 67% of readers giving it 5 stars.
What is the book about? Zuckerberg thinks that this extensive study can provide a life-changing perspective for everyone. The book delves into the human nature and how we have managed to move into a less-violent society despite what the news says. The Facebook founder said that although recent events seem to indicate that violence and terrorism are more common than ever, the reality is—it is actually decreasing over time. He added, "If we understand how we are achieving this, we can continue our path towards peace. A few people I trust have told me this is the best book they've ever read." There's no doubt that this resource is worthy to be included in the 11 business books Mark Zuckerberg wants you to read.
7. "Gang Leader for a Day" by Sudhir Venkatesh
The title in itself is already intriguing more so the content. The author of this book is a sociology professor at the Columbia University and he allied himself with a Chicago gang to understand what really happens in the urban war zone. Zuckerberg said that his book will help us have "more empathy for each other and respect for each other's rights." The book has a 4.4 rating on Amazon from 360 reviews with 65% of readers giving it 5 stars.
What is the book about? Sudhir Venkatesh worked underground with the gang for seven years and then shared his findings in this book. This book is an inspiring story of how we can understand and bridge cultural and economic barriers. For business owners and leaders, this radical sociological experiment is a hard look at the reality that most of us fail to see. There is a growing underground economy in America and it shouldn't be ignored.
8. "Why Nations Fail" by Daron Acemoglu and James A. Robinson
No matter how big or small your company is, it's important that you look into the status of different nations especially if you're doing international business. This book tackles the reason behind why some countries are rich and others are poor. Zuckerberg said that this is a good companion to "Portfolios of the Poor" as it delves into "the different kinds of social institutions and incentives that nations have applied to encourage prosperity, economic development and elimination of poverty." The book has a 4.2 rating on Amazon from 676 reviews with 55% of readers giving it 5 stars.
What is the book about? After 15 years of research, the authors of "Why Nations Fail" concluded that politics is the game changer that allows certain nations to provide a better quality of life compared to those countries with millions of impoverished citizens. One cannot generalize all African countries. Botswana, for example, has a thriving economy compared to Zimbabwe and Sierra Leone—both with an alarming rate of violence and poverty. This book will change the way you view the world.
Wead/Shutterstock.c
9. "Portfolios of the Poor" by Daryl Collins, Jonathan Morduch, and Stuart Rutherford
When business owners start looking beyond their corner office, great things happen. They begin to use their wealth and influence to make a difference the same way Zuckerberg, Warren Buffet, and Bill Gates did. "Portfolios of the Poor" is an eye-opener with almost 40% of the world's population living on an average of $2 a day or less. The book has a 4.5 rating on Amazon from 22 reviews with 64% of readers giving it 5 stars.
What is the book about? The authors systematically explained how billions of people stretch their meager resources just to get by. All the data in this book are gathered from year-long interviews in impoverished communities in countries such as Africa, India, and Bangladesh. Zuckerberg said that this book "provides some insight into ways we can all work together to support them better as well." This resource is valuable for readers who are specializing in microfinancing, economics, and development studies.
10. "Dealing with China" by Henry Paulson, Jr.
Being married to someone with Chinese roots, Zuckerberg studied Mandarin as he has previously expressed that he wanted to convince the Chinese government to allow their people to use Facebook. This book is written by former U.S. Treasury Secretary Henry Paulson, Jr. and he gives people an inside look at the world's new economic superpower. The book has a 4.3 rating on Amazon from 88 reviews with 53% of readers giving it 5 stars.
What is the book about? Paulson revealed valuable insights drawn from his years of experience working with the second-biggest economy in the world. He shared how China rose economically so quickly and how businesses are done there. He also explained how Western companies can compete with work and benefit from the Chinese economy. Zuckerberg himself commends China for having one of the greatest transformations socially and economically over the past 35 years.
11. "Creativity, Inc." by Ed Catmull
Written by one of the co-founders of Pixar, Ed Catmull takes readers on a journey of creativity both in business and leadership. Zuckerberg enjoyed reading this saying, "I love reading first-hand accounts about how people build great companies like Pixar and nurture innovation and creativity." The book has a 4.7 rating on Amazon from 829 reviews with 82% of readers giving it 5 stars.
What is the book about? This is the story of how Pixar came to be. It's for managers and leaders who want to build their business grounded on originality. The book gives readers an all-access trip to the core of Pixar where all the "braintrust" sessions are made and all successful animated films are produced. Some of Pixar's hits include "Inside Out", "Toy Story" trilogy, "Up", "The Incredibles", and "Finding Nemo."
Being the president of Pixar and Walt Disney Studios, Catmull has created a culture that protects the creative process and defies convention. He notably said in the book that it's not the manager's job to take risks, but it's his job to make it safe for his employees to take them.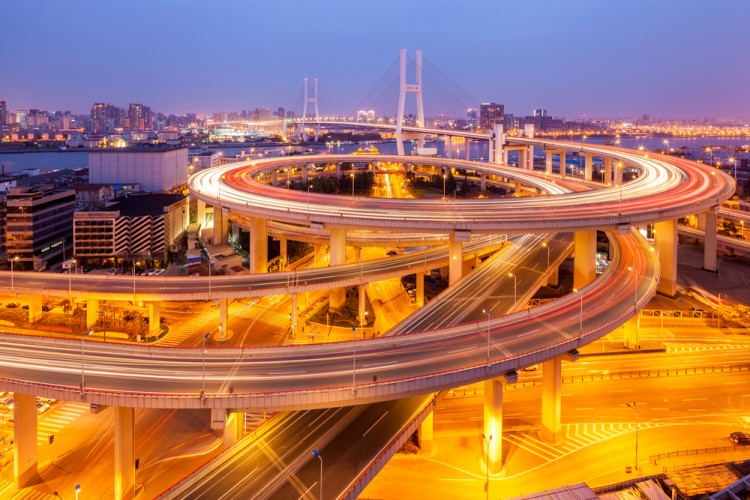 Curated updates about your Interest
More Stories from this Person